After getting a comfortable hold last season, US Orleans will play their third consecutive season in Domino's Ligue 2. In the dynamic of its sporting successes, the club of Loiret wishes to establish its professional status in the long term.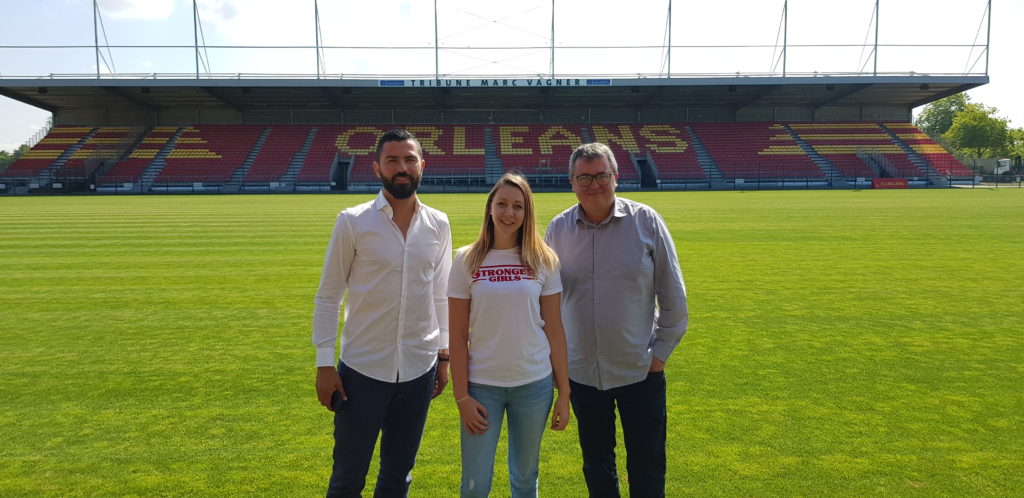 At the beginning of this new season, the USO has seen its website renewed in order to enrich its web offer and ensure an ergonomic navigation for its supporters. In early June, after several weeks of collaboration, Visul3 team and US Orléans presented orleansloiretfoot.com, a website with many new features. Among these, a real-time statistics import system linked to the Professional Football League (LFP) data will bring up-to-date and interactive content to visitors. The fans were at the centre of the club's attention of this revamped site with, in particular, the establishment of a Fan Zone where they will find all the necessary information to follow the news of the club, behind the scenes and various multimedia contents.
After completing a historical journey n the Gambardella Cup and gaining access to the Women's D2, The US Orleans is about to open its training center in premises in the colours of the club to supervise and train young players and thus perpetuate the club at the professional level. Accompanied by Visul3 graphic design studio, the club du Loiret has also renewed all its print, digital and multimedia assets to present a refreshed and continuous identity. As a result, the Stade de la Source has seen all its signage changed to accompany the summer renovations to its structure. This graphic charter will allow the club to have its own identity, which is available on all its platforms.
In the end, Visul3 became the LED creation partner of the club. Specialized in creation for LED screens, the North-based start-up in Tourcoing and incubated at La Plaine Images will accompany the US Orléans to animate one of the novelties of the Stade de la Source : the LED edge display field. The animations of the giant screens will also be redesigned for a better dynamic for game nights. The introduction of these new media will provide new possibilities for self-promotion and partner displays while offering better visibility during TV broadcasts. The club will also soon see the opening of its online boutique via the website.
With this partnership, Visul3 is happy to accompany the US Orleans, rising sports entity of the Centre-Val de Loire.