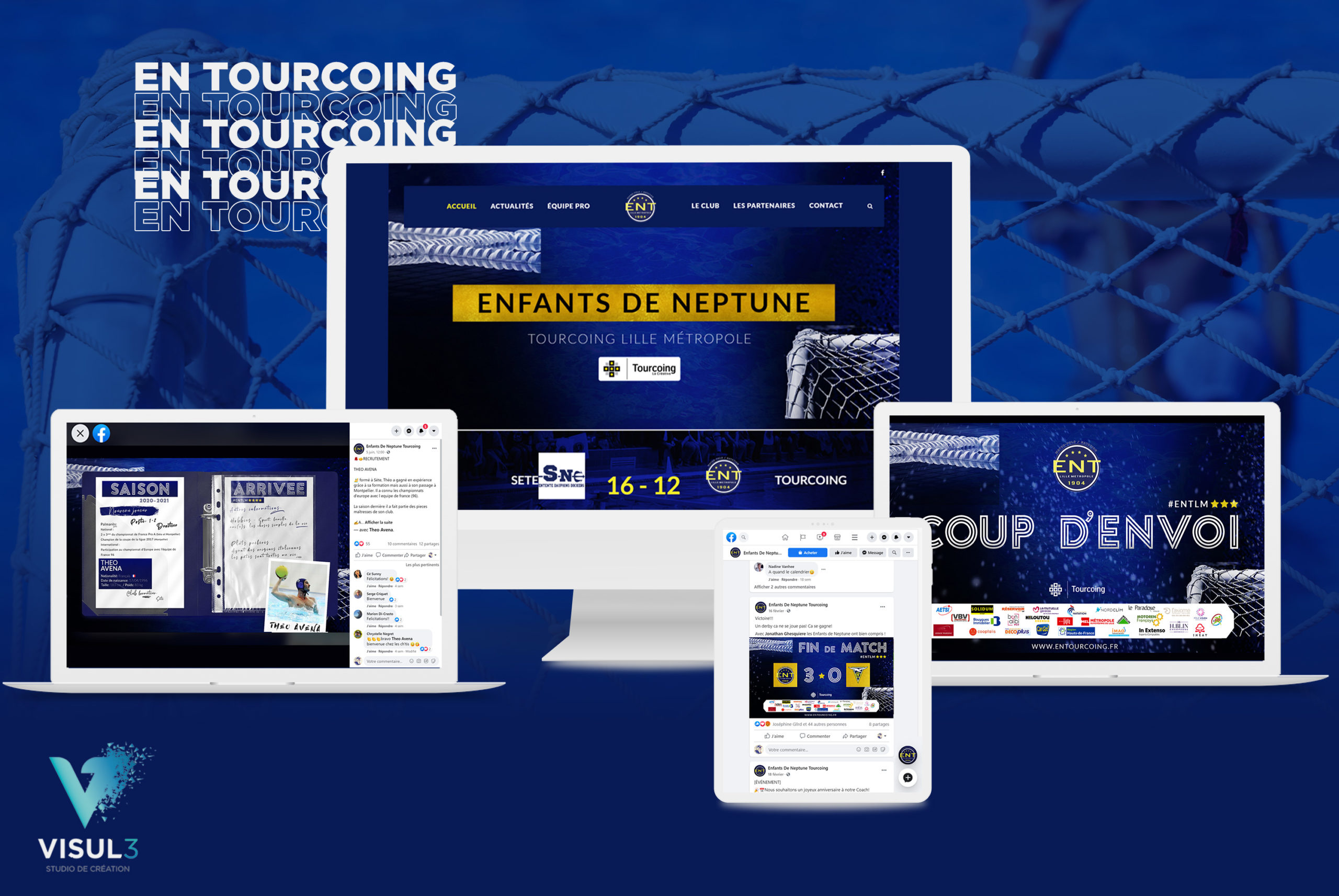 A local collaboration Enfants de Neptune de Tourcoing X Visul3
As it always has been, Visul3 is based in Tourcoing and has the pleasure of relying on the support of its local partners, after the Tourcoing Lille Métropole Volley Ball, the Enfants de Neptune join ...
Visul3 is proud to be associated with a historic local entity of its sport : the Enfants de Neptune de Tourcoing Lille Métropole. Champion of France in Water-Polo 46 times, the Tourquennois club has, since its return in 2016, shown its ambitions, achieving a very good 2019/2020 season. On this positive and dynamic note, the Enfants de Neptune decided to collaborate with our creative studio in the development of its visual identity and various visual elements. This northen players also unveil their new website, designed by our studio, gathering all the information needed to inform fans and partners. This new work tool will allow this club to improve its digital presence while offering more visibility to its partners.
The ENTLM and Visul3 will therefore collaborate throughout the incoming season to help this very promising local club to rise further more.
We wish the Enfants de Neptune of Tourcoing a good season in the France and Europe pools, since the Tourquennois will find the European Cup this incoming season.