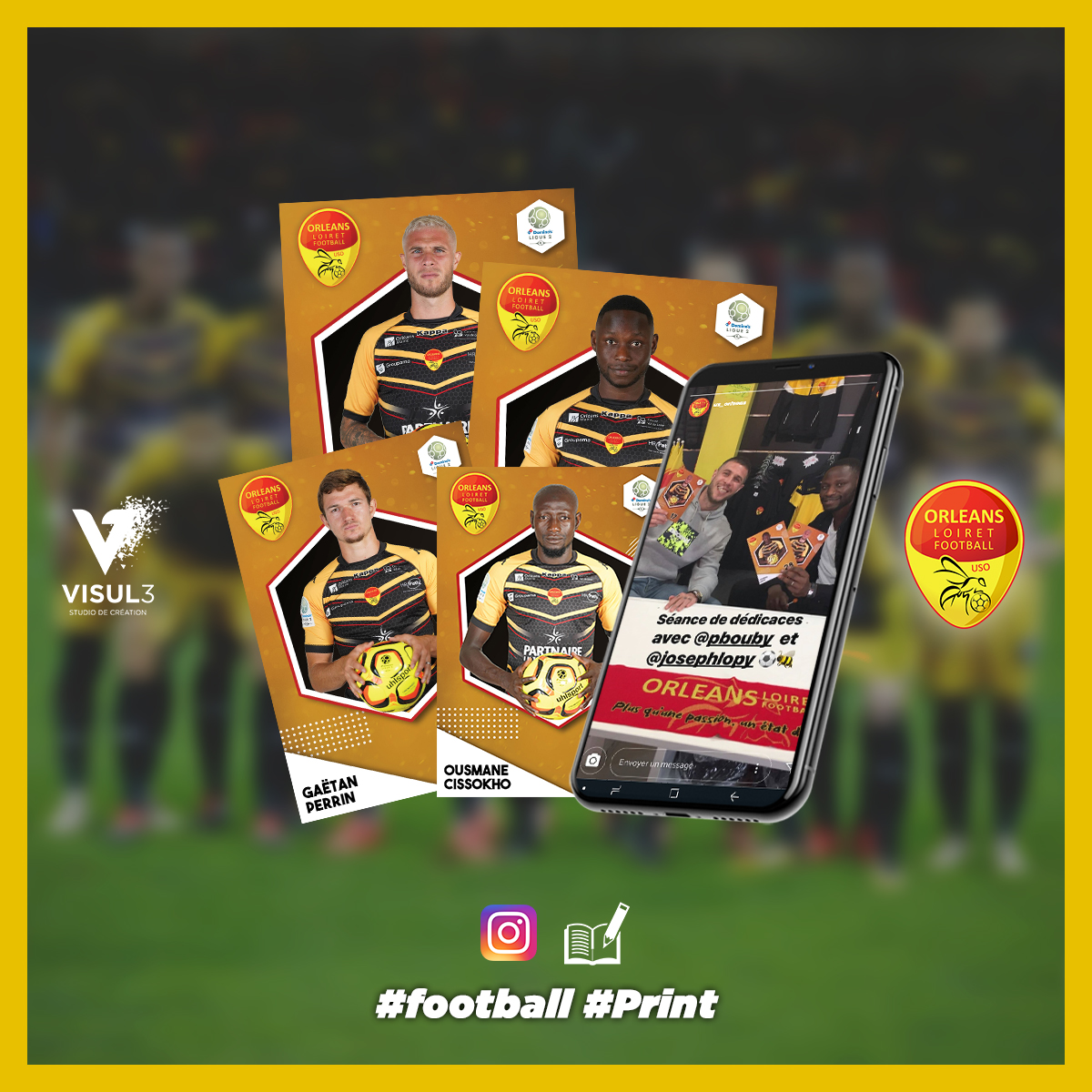 Cards as physical supports to delight your fans!
This season Visul3 has collaborated with the US Orleans to create many digital or physical graphic supports. Out of them, autograph cards have been a real success. Appreciated by players and supporters, they allowed the club to offer a real souvenir for fans while offering players personalized support during signing sessions.
These cards can be collected and are a direct bond between the club and its partners in a world where fans are increasingly volatile and where entertainment is abundant. It is therefore very important to maintain contact and increase positive operations while working with local partners who are delighted to welcome players for signing sessions.
« It was a real success with the fans, even us, we find it essential as a pro player. By the way, I'm out of stock 😜 »

Pierre Bouby (US Orleans player)
« I've got to say, your cards are very successful. We, the group of supporters of the Yellow Boys USO, also appreciated them, it allowed us to get closer to the players and create a privileged bond ! Congratulations ! »

François Brezec (US Orleans fan)