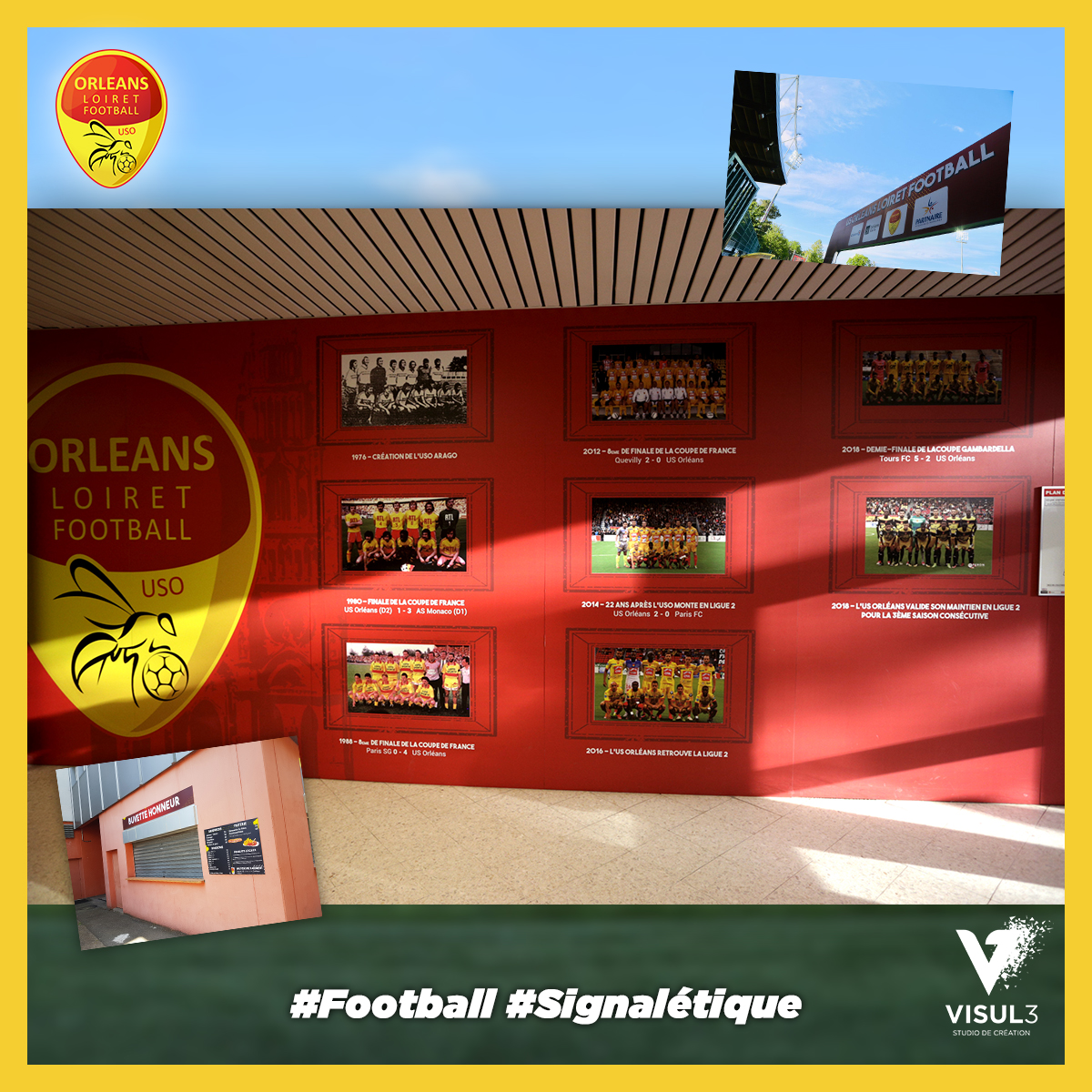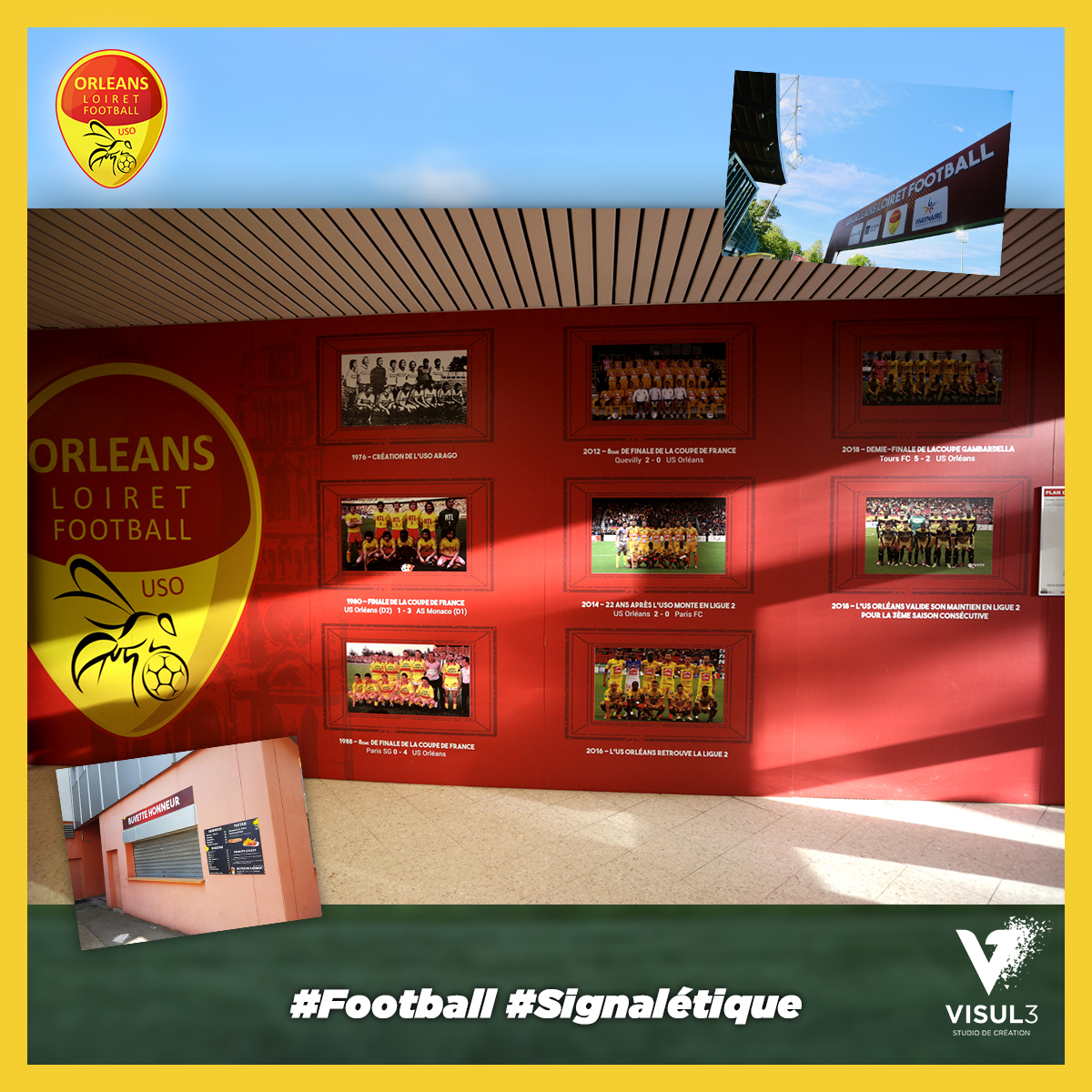 Modernize your stadium and your receptive spaces
After the very good season of the US Orleans, the Stade de la Source, home of the loirétains, keeps upgrading its stadium. From a simple Municipal stadium, the Orleans stadium is improving its structure from year to year. Accompanied by Visul3, USO has seen its commercial reception areas, its grandstands and all its consumer spaces redesigned with the colours of the club.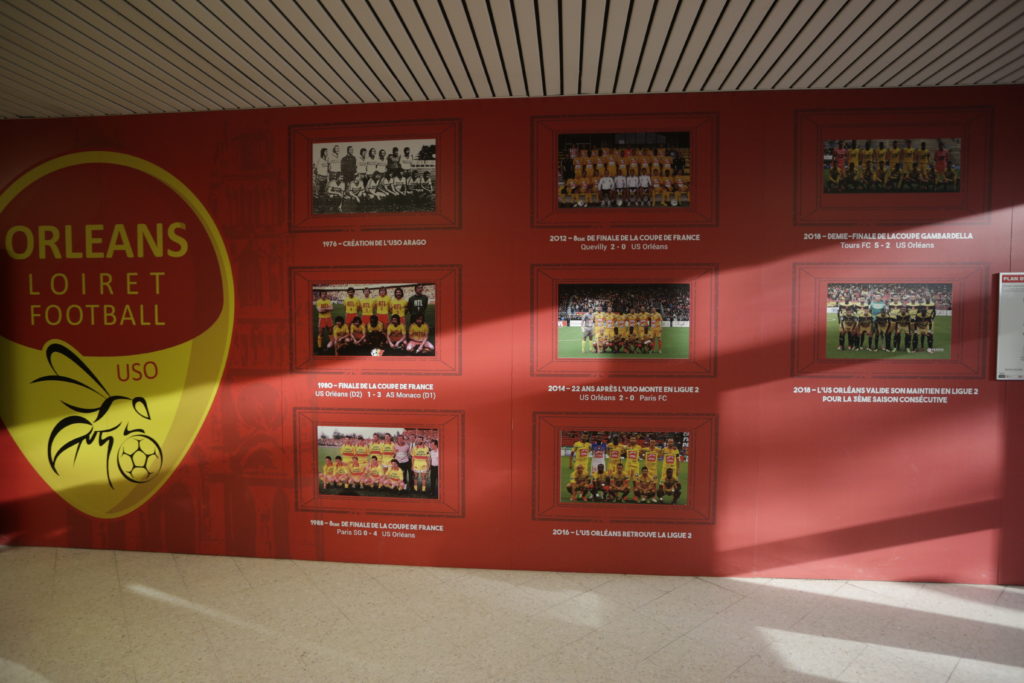 Walls covering, updated directional signage, refreshment stands covering, partner arch for players' players, etc. All this together contributes to developing the club image. The club's partners also benefit from a better visibility alongside the other teams received by the club.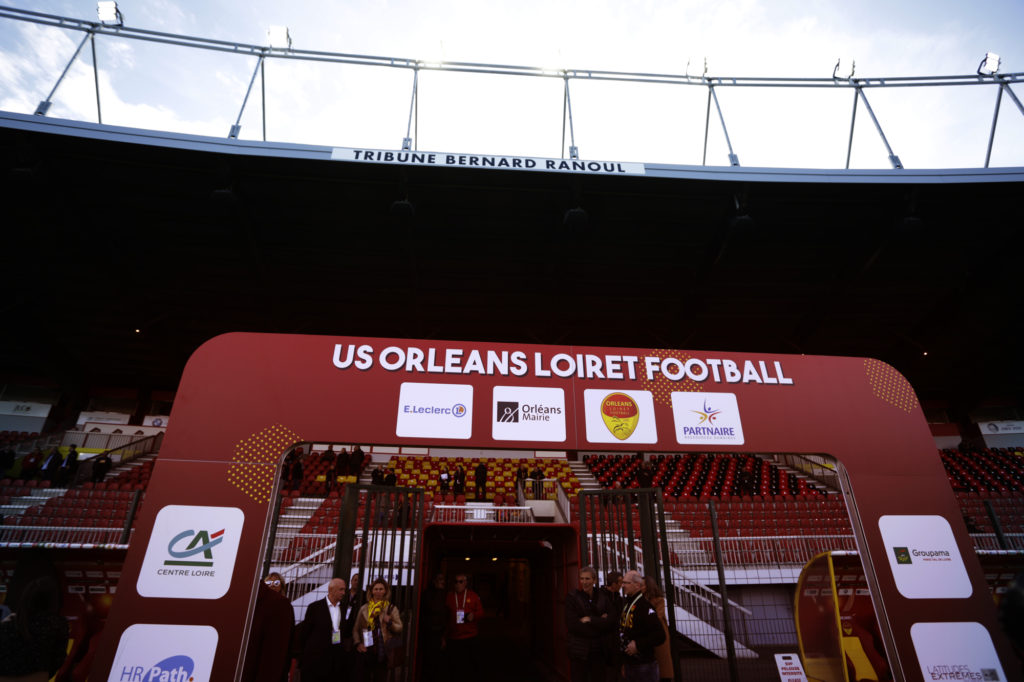 All of these little cumulative touches are upgrading le Stade de la Source into a more convivial place where fans will feel that the soul of the club is imbued into it. As Philippe Boutron (President of the USO) in the République du Centre told us, USO seeks to improve the comfort of spectators « A dynamic that Visul3 continues to support from season to season ».