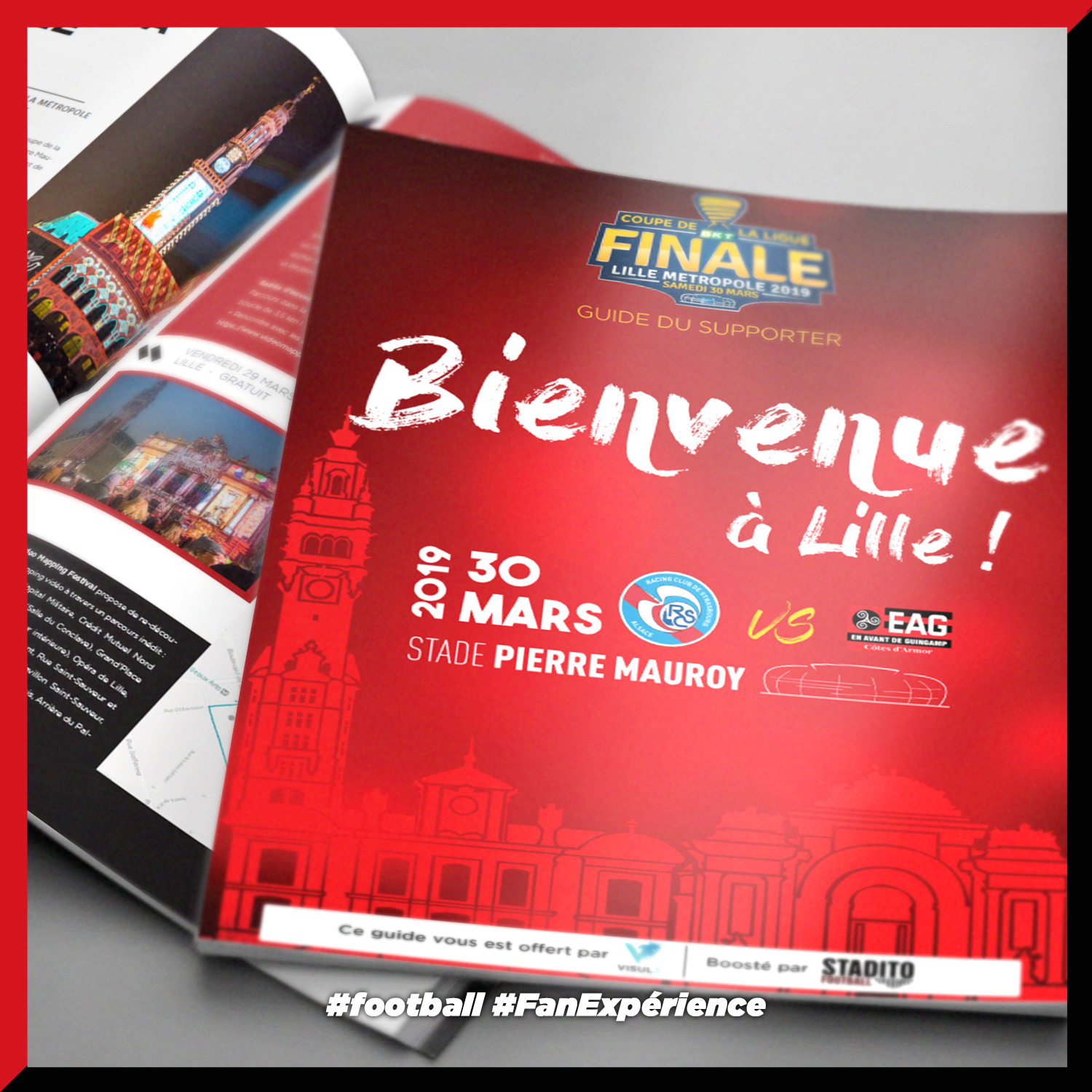 Club fans' guide - Toward the "Coupe de la Ligue" final
Visul3 has been collaborating for 3 seasons now with En Avant de Guingamp to provide them with graphic design and videos for their giant screens and social networks.
Fate, or mere coincidence, our offices are located 10 km away from the stadium Pierre Mauroy which will host next weekend the EAG for the Coupe de la Ligue final.
It is therefore quite natural for us to accompany the EAG for their various activations for this historic final for the club. Together with our teams, we have created a « Fans' guide », bringing together a few restaurants, bars, clubs, tourist and shopping venues for Guingampais fans.
This guide is offered by Visul3 and will be featured on the news website Stadito.
Click here to check out our guide ➡️ : https://bit.ly/2JoiVEN