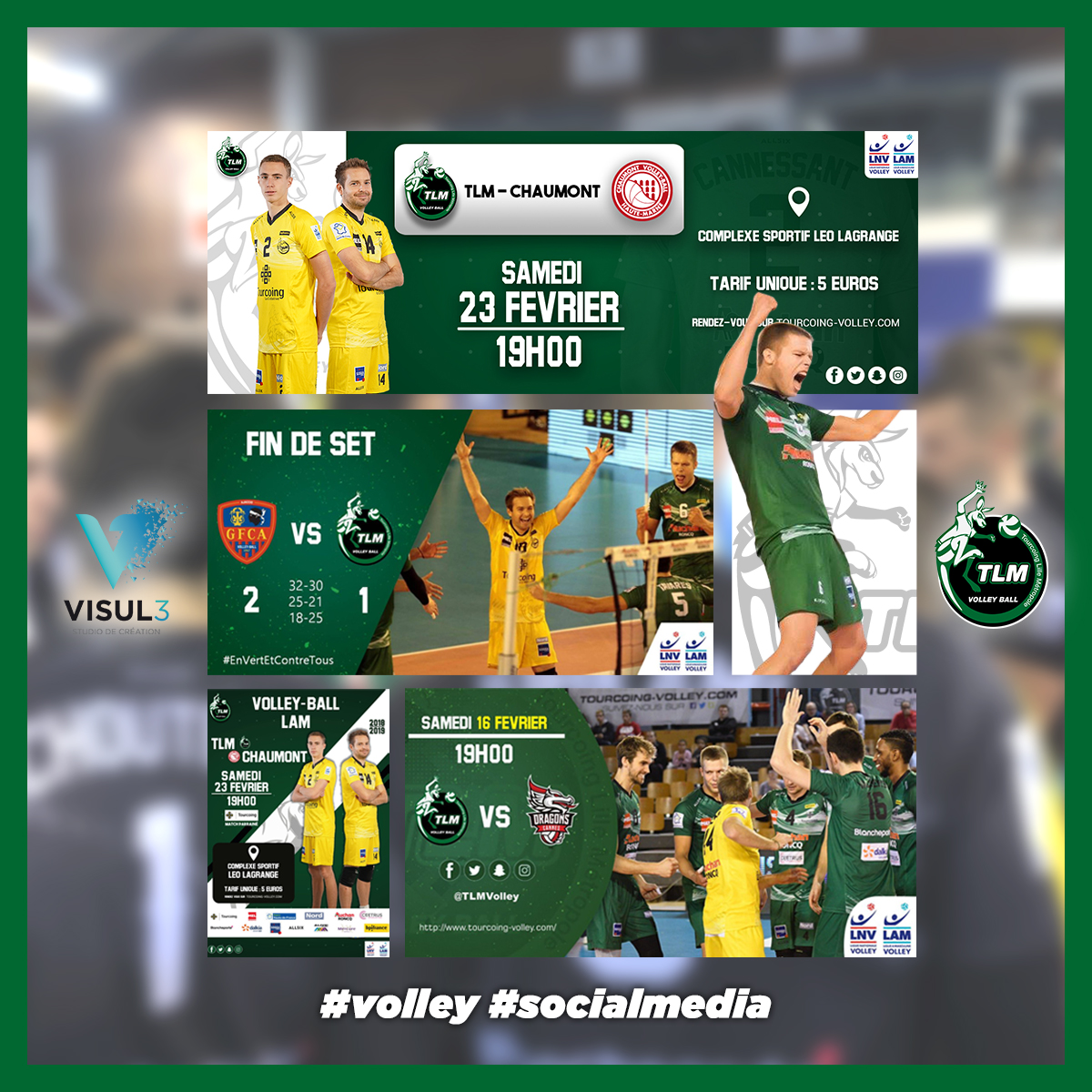 Communicate and develop the brand content of your club
​​
Social networks are as important as the external image conveyed by the actions you will put in place for your fans and your different targets. This digitial or traditional communication must be recognizable wherever it is deployed.
Since the beginning of the 2018/2019 season, Visul3 has been accompanying Tourcoing Lille Métropole Volley in the deployment of its communication. From the photo shoot on a green background to the creation of the print posters on the streets to promote the upcoming matches, a whole communication kit has been developed.
Today, the TLM continues to assert itself every day as a structured and important club of the Lille Metropolis. Whether you are a professional football club or a developing club, the graphic design studio Visul3 has a personalised offer adapted to your needs.